NAIFA-New Jersey is hosting their Spring Conference, May 6th! Be sure to register today so you don't miss important messages from our Board of Directors. Brief messages include an Update on the Hill from NAIFA-Jersey lobbyist Paul Bent, upcoming events with YAT chair Paul Bacchioni and Membership with Diego Correa.

The featured Keynote Speaker is Bobby Samuelson, executive editor of The Life Product Review.
Business Opportunities for your Practice: Learn the Opportunities and Challenges for your practice with the New Section 7702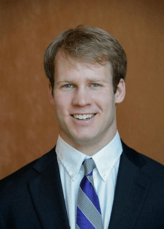 Bobby is the Executive Editor of The Life Product Review, the industry's best source for independent and objective life insurance product intelligence. He regularly presents at major industry and corporate events. He has also authored and co-authored numerous articles appearing in publications such as Trusts and Estates and has been quoted in the Wall Street Journal.

Bobby is also the President of Life Innovators, an independent product development firm helping life insurers create, implement and distribute unique and differentiated life insurance and annuity products.

Previously, Bobby was the Senior Vice President and Head of Product Development for life insurance and annuities at Brighthouse Financial. Prior to joining MetLife in 2013, he was an independent consultant to life insurers, distributors and advisors. He is the third generation of his family to work in the life insurance industry.